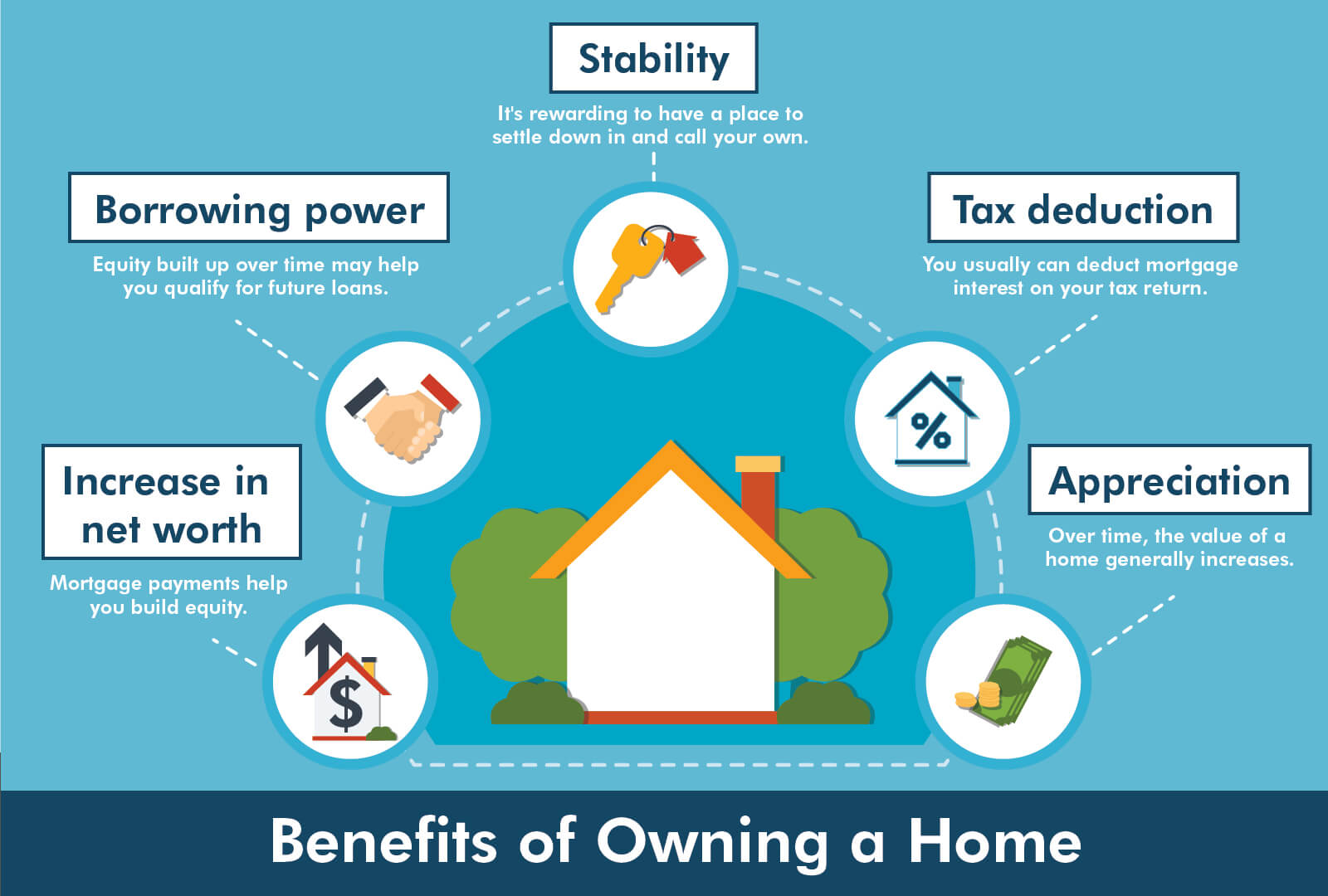 * Stability—It's rewarding to have a place to settle down in and call your own.
* Tax deduction—You usually can deduct mortgage interest on your tax return.
* Appreciation—Over time, the value of a home generally increases.
* Increase in net worth—Mortgage payments help you build equity.
* Borrowing power—Equity built up over time may help you qualify for future loans.